PRESS RELEASE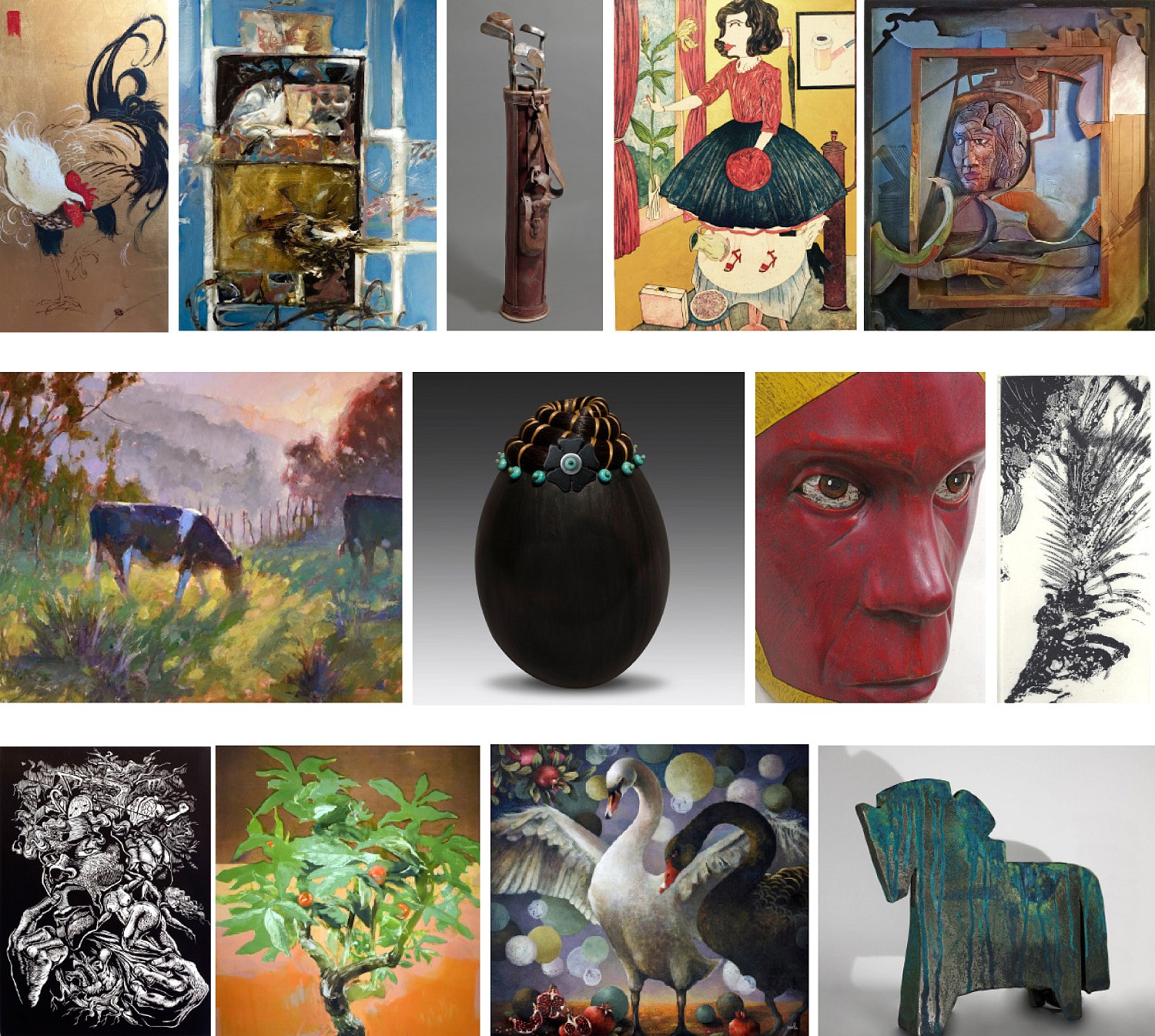 The Art Spirit Gallery kicks off the season's first ArtWalk with new works by thirteen regional artists. Pit fired vessels, carved wooden masks, intricate etchings and lithographs, woodcut prints on paper, trompe l'oeil clay sculptures, and paintings in acrylic, watercolor, and oil will delight all art connoisseurs. Meet the artists and enjoy a lively evening in downtown Coeur d'Alene. The exhibition runs through May 6.
Opening Reception: April 14 from 5 – 8pm in conjunction with ArtWalk sponsored by the Coeur d'Alene Arts and Culture Alliance
This month's show sponsor is Coeur d'Alene Summer Theatre. We thank them for their community spirit and support of the arts.
Spring Gallery Hours: Tuesday through Saturday from 11-6
13 Participating Artists:
-Frank Boyden, Otis, OR
-Michael de Forest, Portland, OR
-Catherine Earle, Sandpoint, ID
-Mary Farrell, Spokane, WA
-Reinaldo Gil, Moscow, ID
-Robert Grimes, Spokane, WA
-Yuji Hiratsuka, Corvalis, OR
-Michael R. Lee, Coeur d'Alene, ID
-Carla O'Connor, Gig Harbor, WA
-Kyle Paliotto, Hayden, ID
-Tyree Riggs, Coeur d'Alene, ID
-Valerie Seaberg, Jackson, WY
-Shannon Troxler, Wilson, WY