PRESS RELEASE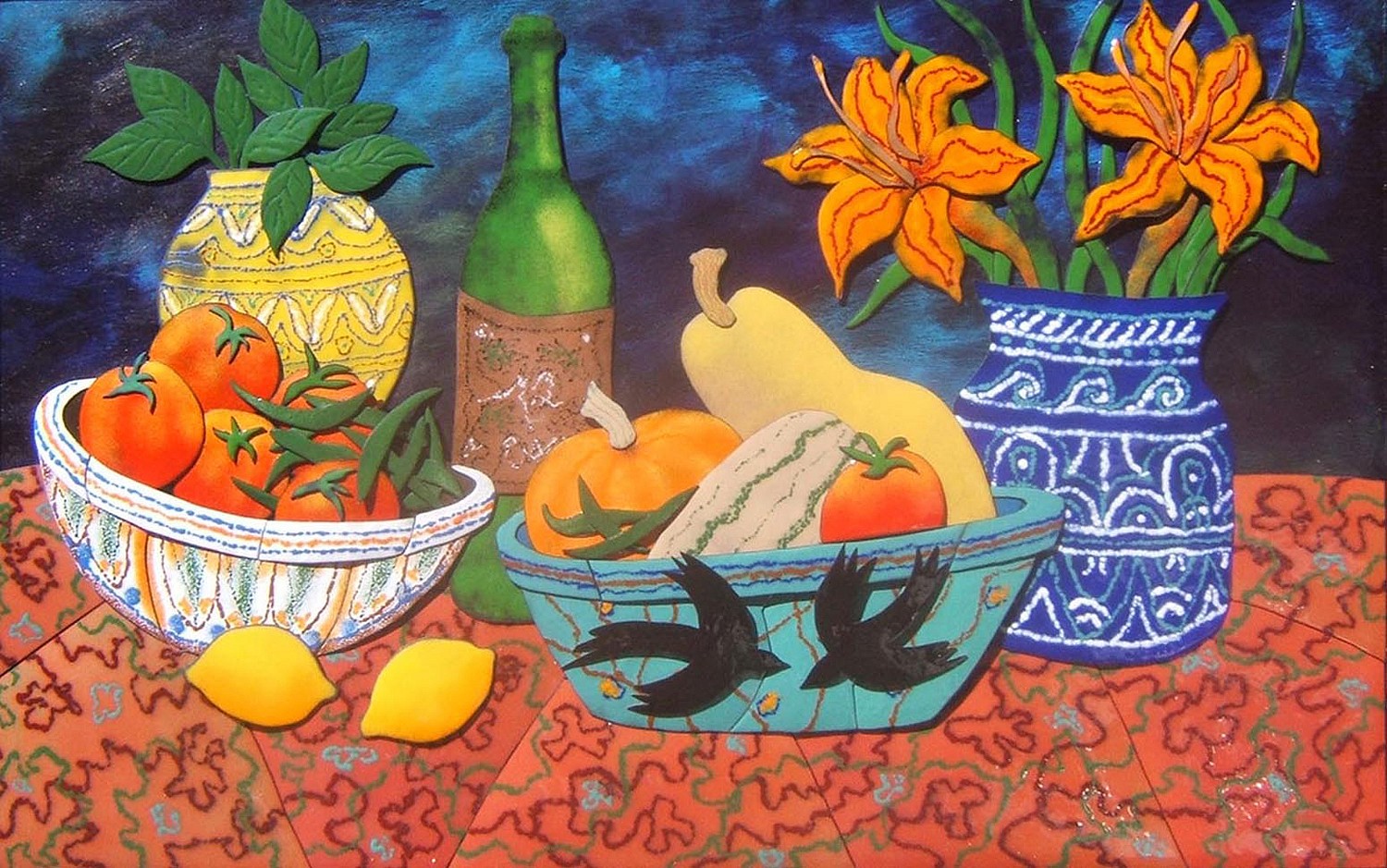 -Join us on Friday, October 11 for ArtWalk and the Opening Reception for Coeur d'Alene residents Allen and Mary Dee Dodge. Meet the artists and view their 88 new works of metal sculpture and enamel. Accompanying the work of the featured artists will be a special presentation of paintings by Mary Frances Dondelinger. Enjoy a lively evening in Downtown Coeur d'Alene. This event is part of Art from the Heart, Coeur d'Alene's Fall Festival of the Arts, brought to you by the Coeur d'Alene Arts & Culture Alliance.

-The artists will give an informal talk/demonstration starting at 1:00 on Saturday, Oct. 12.

- FALL HOURS: Open Tues.-Sat. from 11-6
…………………………………………………………………………………………………………………
Allen and Mary Dee Dodge have been residents of Coeur d'Alene for close to forty years, and have actively participated in the development of the region's artistic culture. For many years they have been in the gallery's annual Small Artworks Invitational. Inspired in part by collaborations with Harold Balazs, the couple has, in recent years, also focused on the creation of large-scale metal sculpture and enamels. Working with these media has allowed them to make larger public works including sculptures at the North Idaho College campus, the Wastewater Treatment Plant and the Coeur d'Alene Public Library. Allen and Mary Dee often work together in making public art, and that spirit of teamwork is evident in their individual studio practices.

Mary Dee Dodge's enameled sculptures are alive with movement, color and pattern. Her choice of subject matter and title invite the viewer into the deeper layers of content that drive her visual investigation. Images of the basic necessities for survival are presented with the clean lines and bold hues that typify Mary Dee's works. Her compositions, while crisp and meticulously crafted, inspire rumination on themes that defy easy organization.

Allen Dodge finds expression for his inner experience through the depiction of animal forms. His abstracted figures emphasize humor and intuition. The surfaces of his sculptures often feature bold contrasts in value and texture, and those visual choices parallel the concepts that inform his work. Allen admires the straightforward strength of the natural world, and uses its simplicity as a framework for understanding the complexities of human experience.

Mary Frances Dondelinger's images of endangered species are beautifully rendered with tempera and 23-carat gold on disposable paper plates. The viewer is immediately aware of the value Dondelinger places on her subject matter, as each image is painstakingly created in precious materials. The support for these paintings emphasizes the fragile state of the animal depicted. The paper plates on which her images are painted symbolize a dangerously cavalier attitude toward irreplaceable species.

An opening reception for this exhibition will take place on Friday, October 11 from 5-8pm. The artists will present a demonstration of their techniques on Saturday, October 12 at 1pm. These events take place during Coeur d'Alene Arts and Culture Alliance's "Art From the Heart" week, which is full of events and workshops for all ages. The Art Spirit Gallery is proud to participate in this community celebration of the arts.