PRESS RELEASE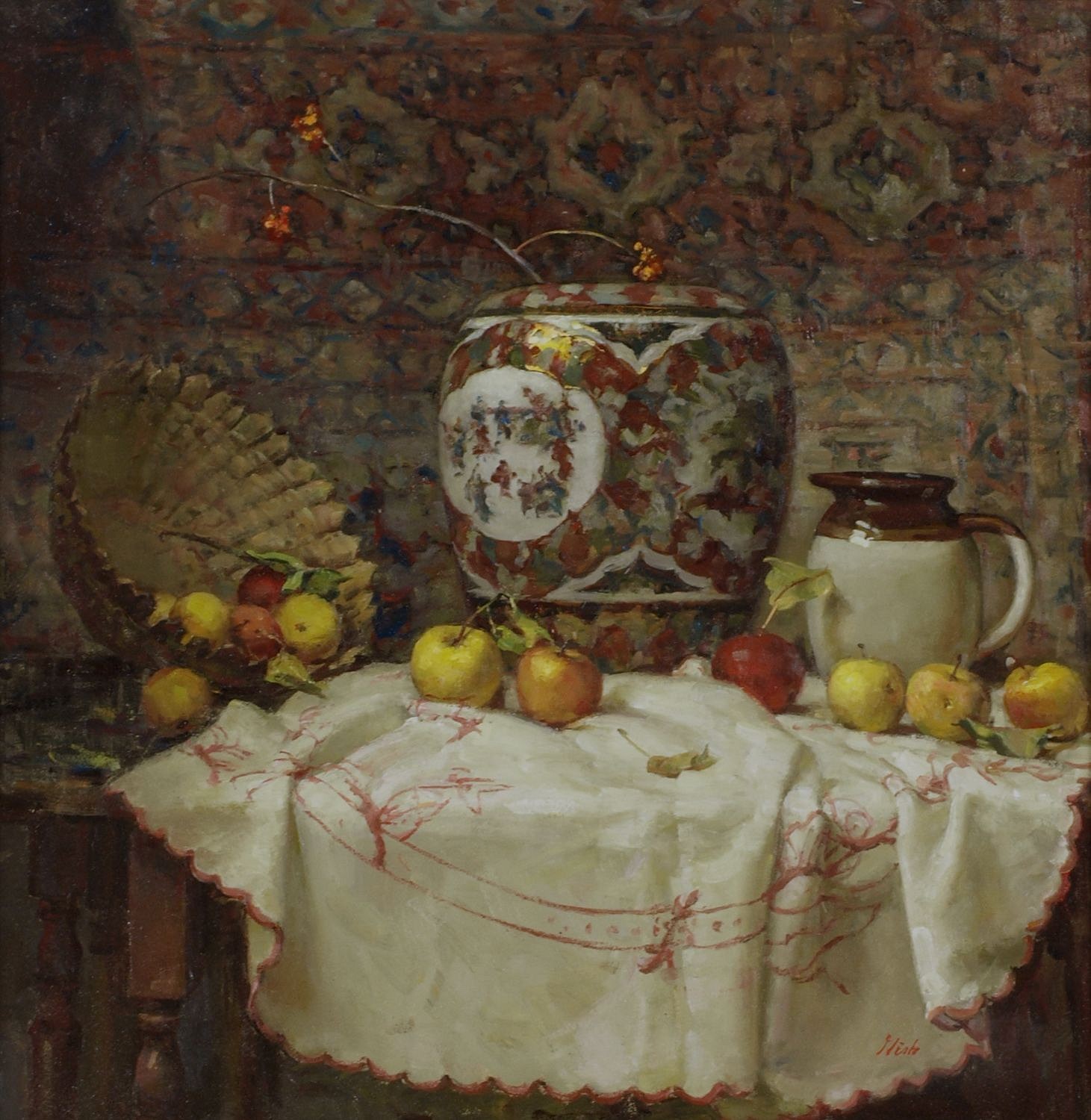 The Art Spirit Gallery is proud to open a rare showing of 70 notable works by renowned artist Del Gish with a reception on Friday, August 14 from 5-8 in conjunction with the 2nd Friday Downtown ArtWalk. Meet the artist and enjoy a lively evening of fine art, fine dining and good friends in Downtown Coeur d'Alene. Everyone is welcome!
Summer gallery hours: Open every day from 11 – 6.
Thank you to this month's show sponsor, Fine Brewed at 507 Sherman Avenue in Downtown Coeur d'Alene. Please stop in and support Renee and comrades at their fine new venue.………………………………………………………
Del Gish: A Lifelong Master
"When one can work without being aware of the work itself, good things often happen." - Del Gish
With over 60 years of painting under his belt, instructor, philosopher and accomplished artist Del Gish lives a rich life. Gish, a modern-day master well known for his realistic imagery, studied under the internationally acclaimed Sergei Bongart, who taught him to express his experiences through his paintings. Gish embraces this philosophy as seen through his stunning portraits, still life's, and landscapes.
People the artist has encountered while traveling in Belize, India, Russia, and Rwanda serve as radiant subjects for his portraits. Fascinated by the difference in customs and cultures, Gish depicts stories of their everyday life in his work. "I have often felt that we in the United States are sheltered to some extent from the struggle for survival that other people in other places deal with on a daily basis," states the artist.
Today, Gish and his wife Marge spend quiet days in the solitude of their garden at their home in Medical Lake, Washington. Fruits of their labor, including flowers, ripe fruits and vegetables, become subjects of Gish's still life's, as the artist continues to practice and perfect a traditional approach to painting through intense observation and studio discipline.
Gish's work is showcased in numerous public and private collections, including the Art Students' League in New York City, the Seattle Art Museum, the Frye Art Museum, and the SAFECO collection.
The Art Spirit Gallery is proud to feature this rare exhibit of Gish's paintings and drawings.
ARTIST STATEMENT
"I think that above all else students should be making an effort to paint what they see, to put a lot of effort into just seeing, and to master the fundamentals. Expression can be put off till later. Learning to handle paint, to draw, to render correct value and color relationships is of primary importance for students. A teacher can help with these basic things but one must be completely independent when he makes a personal expression. What a person feels inside himself, what he wants to express, is really none of the teacher's business..."